Sugarhill Jumbo's Hamburger Palace
274 W 145th St, New York, NY 10039
Order now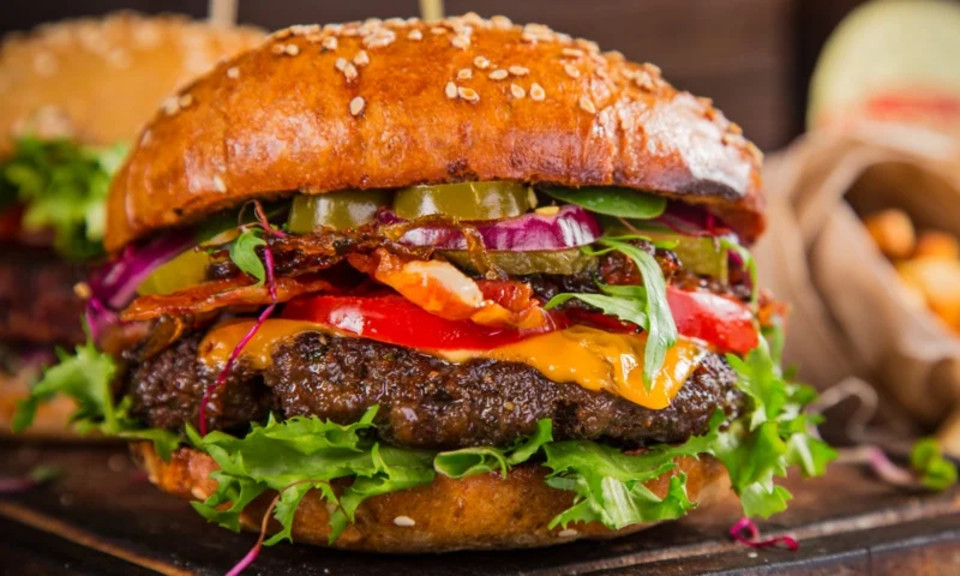 Danae
The service is excellent and of course the food taste AMAZING. On my days off I've been ordering my breakfast from here (salmon cakes and grits). Once I've had to call and make a request for my order and the guy who answered the phone was awesome. With so much bad customer service this day in age, I appreciate a simple respectful conversation, thank you's, and have a nice day! I have actually been a customer here since they opened back in my teenage years (Lol, own old) and now that I can order online it makes me happy. Good thing I only have one day off during the week, or else I would be broke. Lol
Shawanda
SUPER FAST DELIVERY but I am biased because I live a few blocks away :) The burger and fries were good my only suggestion would be to not make the burger so wet with sauce. Other than that I would order again!
ANDRE
I love the crab cake breakfast and hot sausage sandwich just make sure u tell them not to cook crab cakes to much or it will be burnt but still taste good
Rasha
Love love love the pancakes, hands down the best breakfast. Keep it simple and Stick with the eggs and bacon or beef sausage (they are hot though!)
Hope
I am sorry, I meant to say that the delivery was on time. In fact, the delivery's are always on time and correct.
Yasmin
SHJumbo's is a little restaurant that does good food well. It's not fancy; it's more like your parents quick dinner. Tasty and priced to be good to the community. The delivery people are good community people too!
I'm grateful for these people and good corn meal fish and basic burgers!
simon
they're right around the corner, so the fries are almost always fresh and crispy. good burgers and shakes too. delivery guys are solid. last time was a dude named Gee (i think). totally cool, even though i'm on the 4th floor of a walk up. these stairs are a killer.
Kevin
Delicious. And somehow, the fries were piping hot. Delivery arrived 13 minutes after I ordered. Unbelievable. Thanks!
Natalie R.
LOVE their breakfast. Get it delivered; its the best decision youll ever make. #YoureWelcome
Nikki
Great experience, everything i needed was fine
About us
Breakfast, Dinner, Hamburgers, Lunch Specials, Seafood
Today

Delivery: 7:15 AM - 8:45 PM

Takeout: 7:15 AM - 8:45 PM

Delivery

Tuesday:

7:15 AM - 8:45 PM

Wednesday:

7:15 AM - 8:45 PM

Thursday:

7:15 AM - 8:45 PM

Saturday:

7:15 AM - 8:45 PM

Takeout

Tuesday:

7:15 AM - 8:45 PM

Wednesday:

7:15 AM - 8:45 PM

Thursday:

7:15 AM - 8:45 PM

Saturday:

7:15 AM - 8:45 PM